CV-bank
Adrien Morin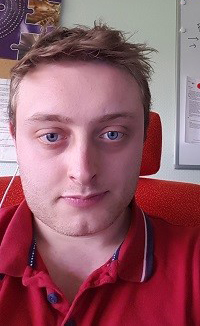 Adrien Morin received his engineering degree in Electronics and Applied Physics at ENSICAEN, Caen in 2016. Following this, he joined the GANIL team, Caen, as a research engineer in the Machine Electronics Group.
From 2017, he joined the GreenSysTech (GST) team, Caen.
He is currently a researcher at GreenSysTech, more specifically in embedded development.
His areas of expertise include microcontroller embedded development of different architectures, development and design of electrical circuits as well as RF communications for autonomous energy objects.
As a Research Engineer in Embedded Development, he contributes to improving and maintaining the products offered by GST, as well as supporting the SURFAS project.