CVthèque
Paul YOUNG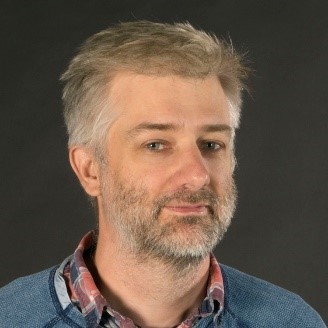 Paul YOUNG was awarded the BEng and PhD degrees in Electronic Engineering from the University of Kent in 1994 and 1998 respectively. In 2010 he gained an MSc degree in Mathematics from the Open University.
From 1997 to 1999 he worked as a research scientist at the UK´s National Physical Laboratory, where he was involved in the research and development of RF and microwave impedance standards. From 1999 to 2001 he was with the University of Surrey, as a research fellow, where he worked on the modelling and measurement of microwave monolithic integrated circuits and the use of micro-electromechanical systems for microwave components.
Since 2001 Dr Young has been a member of the academic staff in the School of Engineering and Digital Arts at the University of Kent, where he currently a Senior Lecturer. Dr Young's current research focuses on novel guided wave structures and integration techniques for future millimetre-wave communication systems, electromagnetic modelling of millimetre-wave devices and transmission lines, microwave and millimetre-wave measurements, and microwave antennas.