Glenn Shackleford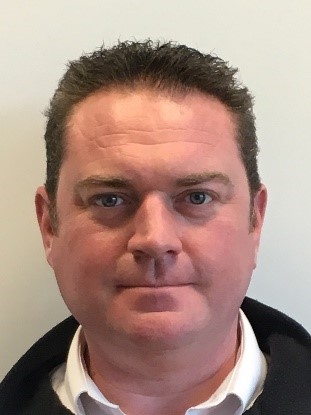 Glenn Shackleford received the HNC (Higher National Certificate) in engineering, for mechanical manufacture and production processes, in August 1999 and completed a Mechanical Engineering Apprenticeship with the Royal Aircraft Establishment in 1995 involving toolmaking and plant maintenance.
Following on from his apprenticeship he was employed at the National gas turbine establishment for the installation and test of Military gas turbine engines in an altitude and climatic test facility. The project EJ200 Eurofighter, evaluating Typhoon engines, for flight envelope mapping for the ECU (Engine Control Unit) programming.
In 2002 he transferred to QinetiQ's Security and Defence business formally the MOD site DERA (Defence and Evaluation Research Agency) for new projects in the venture sector of QinetiQ Nanomaterials. During his time there he was involved in building two Plasma reactors for manufacturing Nanomaterials, initially for Nano-Aluminium used in new military propellants. Other Nanomaterial production included all manner of metals and refractories, for health & wellness, security and advanced materials. In 2007 the company was spun out of QinetiQ and rebranded as Intrinsiq Materials Ltd, focused on more specialised materials including printed electronics, specifically with Nano copper materials. He was involved in the development of the process for manufacturing the particles, formulating them into the inks and pastes, printing deposition techniques and sintering processes, to where the Company is now primarily focused on – Copper Inks and Pastes for Printed Electronics.
Other Project's throughout his time with Intrinsiq Materials included the production of novel Phosphors for PV applications, EU Funded NanoPhoSolar. Phosphors and quantum dots for medical antibody markers, Innovate UK, Nanoflam. Printed medical devices for sexually transmitted diseases, Innovate UK, Procid. As well as other phosphors for LED and other lighting applications. He has also been involved in a number of projects relating to energy harvesting, mostly thermoelectric materials, including Silicide's and Tellurides for EU Project, Powerdriver and Innovate UK project, Prestege.
More recently he has been working in additive manufacturing techniques including an Innovate UK project, AMPS for the feasibility study of glass interposers including electroless techniques and laser patterning with collaborative companies. Also he has printed the copper electronic circuits for automotive, PV, aerospace, Antenna's and domestic applications.
His role on the SURFAS project is the Intrinsiq Technical lead, to assist with the design and printing of the energy harvesting Rectennas for autonomous devices powered by harvested energy from GSM base station RF waves and also Wifi RF waves. He leads a team of scientists and engineers, to see the potential through to realisation, from the EU H2020 funding of the Interreg initiative. He is also the lead Process Engineer and is currently working on the scale up of Nanocopper for the demands of future Industry through the EU funded H2020 project Inspired. For more detail on the projects that he has been involved in please see the Intrinsiq materials website and the research programs page for the more recent or current projects.
intrinsiqmaterials.com
intrinsiqmaterials.com/research-programs